Welcome to the magical world of EmmaCollection
I'm Krisztina Gulyás. Wizard.
I'll tell you how I came up with this special ability. We wrote 2013 when, as CFO, after work, in the evenings, I sewed a teddy horse for my daughter Bogi's birthday. Bogi has been riding since he was 2 and a half years old, he loves horses, so with us, from clothes to murals to mugs, everything is equestrian. He was given to make it a gift for him too; His name was Bubble. I didn't have a hard time, since I've been interested in crafts since I was a kid; I learned a lot from my grandmother and mother to sew, knit and crochet. So I sat down and dreamed of Bubble. At night, in the living room, secretly dressed.
So the first Magic HORSE was made, then a next one for the girlfriend, and then a third one for another girlfriend. Then the many, many unique invitations and Magic HORSE resulted in me becoming the WIZARD. A wizard of fabulous plush beauties that are truly magical for both children and adults.
Needlework is truly magic for me. These pieces of Emma Collections are created from soft materials, with my magic wand, the crochet or sewing needle. Emma bags, shawls, scarves, tablecloths.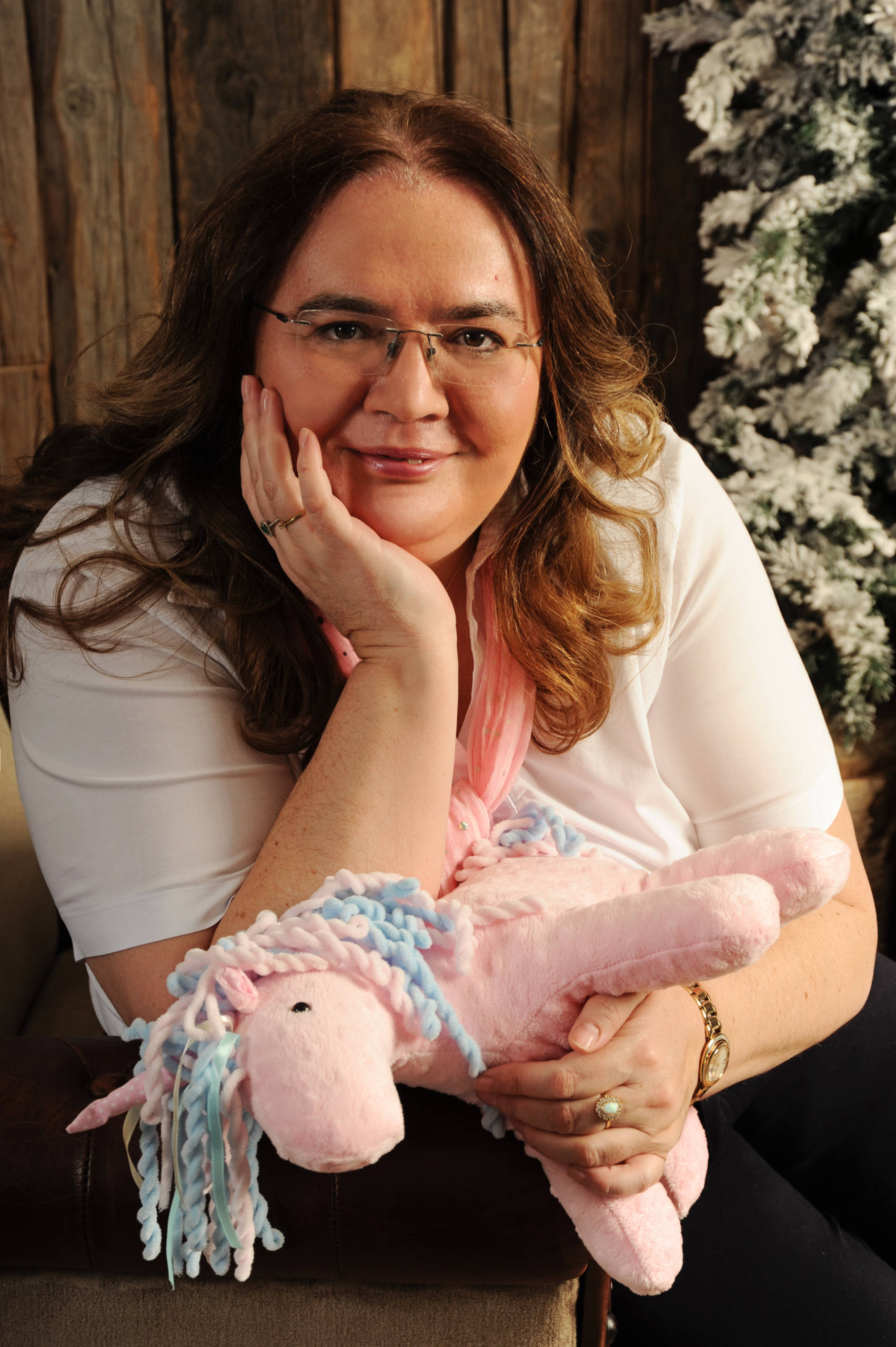 Emma, my little daughter, is Bogi's second name, so I wanted to capture and smuggle into my products the love and care my first horse was made for her.
Horses now appear in several ways, and the collection also has a special name, My fluffy horse. Their most important feature is that no two of them are made yet. Each has a unique serial number made from high quality ingredients. There are dolls that do not have any plastic or fluffy parts. These are baby horses. But I also conjure unicorns, pegasus and pony horses of different colors. Then it also happens that I also have helpers in magic, as beauties are also made based on unique ideas. In this case, you can choose what kind of material it should be (canvas, wellsoft, babysoft). What color should it be (pink, blue, patterned, brown, gold, etc.), how soft should it be (can it be stuffed soft and a little harder), what kind of eyes should it be, what should be its mane, the ribbons on it, its tail. So many, but so many beautiful, unique and unrepeatable plush toys have already been enchanted in my plush manufactory.
But you know what? You can view my spells here on the website, recommended by age groups. In addition, I would love to write you a blog to get to know the wonderful world of my plush manufactory, the love of materials and work processes.
And now I say goodbye, I have to go spell more little friends,
with love:
Krisztina